WHO DOESN'T LOVE BUBBLE WRAP?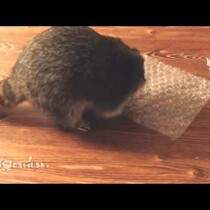 Posted February 18th, 2014 @ 8:27am
Ya'll know that feeling of satisfaction you get from popping bubble wrap? Mmm . . . bubble wrap. Well, apparently . . . we ain't the only animals who enjoy it. If you've got a minute to waste, there's a video going around of a RACCOON doing it.