WHALE OF A TAIL . . . IN THE FACE!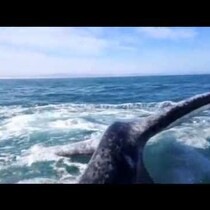 Posted February 26th, 2014 @ 8:51am
A whale-watching boat off the coast of Baja California got a little too close to a whale over the weekend. And when the whale tried to dive, its tail slapped a girl in the HEAD. But, according to the person who posted the video . . . she's okay.