VIDEO SLAMS COUNTRY MUSIC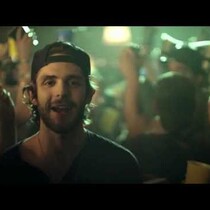 Posted December 26th, 2013 @ 9:13am
A YouTube video from Entertainment Weekly writer GRADY SMITH titled "Why Country Music Was Awful in 2013" has gone viral. Almost two million people have viewed the three-minute clip . . . which samples nearly 30 top hits from 2013.
Smith made the video in response to negative feedback from readers who claimed he didn't include enough mainstream country music in his ranking of the 10 Best Country Albums of 2013.
Smith writes, "I hope country fans will stop settling for this derivative junk. I love a dumb party song every once in a while (including some of these!), but when they're the only flavor available, they get old very, very fast. Here's to better music in 2014."
What do ya'll think?