"PEOPLE" LOVE LUKE BRYAN'S BUTTOCKS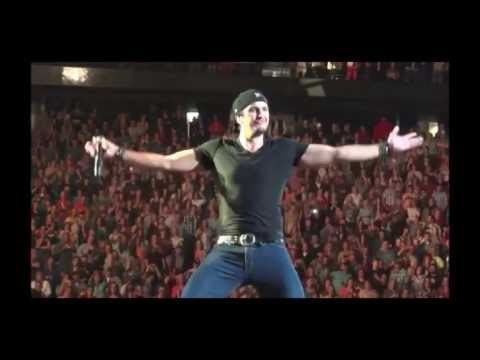 LUKE BRYAN is among the hot celebrity dudes who made People magazine's new "Sexiest Men Alive" issue.
What got Luke on the list? People writes, "If we're being honest, it's that booty that's really being noticed: It has its own active Twitter feed." A video of Luke's hip-swiveling has also attracted more than a million views on YouTube.
The cover, featuring Adam Levine, was revealed on The Voice. When host Carson Daly presented the issue, he apologized to Blake Shelton for not winning the honor as the Sexiest Man Alive himself. Blake joked, "This is why I drink so much. [Adam] stole my thunder."
Adam said Blake was his pick for the cover, explaining, "You're the sexiest man in my book." Blake replied, "I want you to know, I think you're beautiful for what's on the inside."