ELLEN LEAKED THE NEW BRAD PAISLEY SINGLE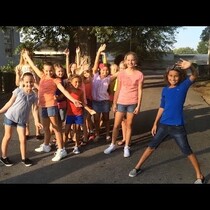 Posted August 22nd, 2014 @ 6:57am
BRAD PAISLEY enlisted the help of Ellen DeGeneres to leak the single "Shattered Glass" from his upcoming album, "Moonshine in the Trunk".
Brad says Ellen was the perfect person to unveil the song, which encourages woman to break through the glass ceiling. "I told her, 'You epitomize this. You're talking about someone who had insurmountable odds but has the best outlook. Everyone likes her, and she's changing the world."
Ellen tweeted a link to the song's lyric video, and wrote, "I love that @BradPaisley chose me to premiere his incredible new song . . . almost as much as I love this song."