COUNTRY STARS FALLING ON AND OFF STAGE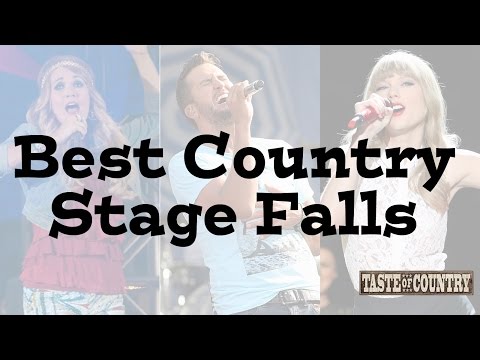 Check out this FINE compilation video of country stars falling onstage, courtesy of Taste of Country.com. Most of these you've probably seen, but they're worth a laugh . . . since there were no serious injuries.
They include falls from Brad Paisley, Taylor Swift, Justin Moore, Carrie Underwood . . . and, of course, Luke Bryan.