[Watch] Who Is That Surprise Guest with George Strait??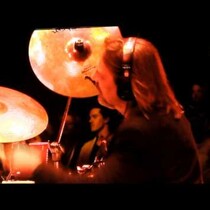 Posted March 24th, 2014 @ 3:25pm
During George Strait's final performance in Music City (Nashville) he was joined on the stage by Sheryl Crow (who will be in concert with Rascal Flatts in Charlotte), Eric Church (see his photos from the Blind Horse Saloon) and then his old Caribbean Cowboy buddy Kenny Chesney.
Watch George and Kenny perform "Amarillo By Morning" together below.