Hidden Camera Catches Dog Living The High Life!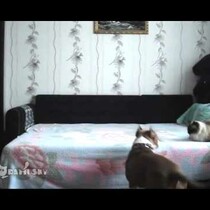 Posted March 17th, 2014 @ 1:25pm
This video is so funny!! So apparently this dog is forbidden from being on the bed...but when his owners leave he goes to town! They set up a camera to see what he does and it's fantastic! I don't think the cat was amused though, haha.